STEP 1
Choose your meal plan
Meals are made fresh to order, bursting with nourishing nutrients and fresh wholefoods. Delivered snap frozen to your door every week or fortnight on Sunday's (Most Postcodes)

Take the night off! Bubs meals have been delivered to your door 🚚
STEP 2
We make it fresh & deliver
Meals are made fresh to order, bursting with nourishing nutrients and wholefoods. Delivered snap frozen to your door every week or fortnight on Sunday's (Most Postcodes)
STEP 3
Ready to heat & eat. Enjoy!
Enjoy nourishing meals that fuel your little ones development every time you open the fridge, or keep them fresh in the freezer for up to 3 months.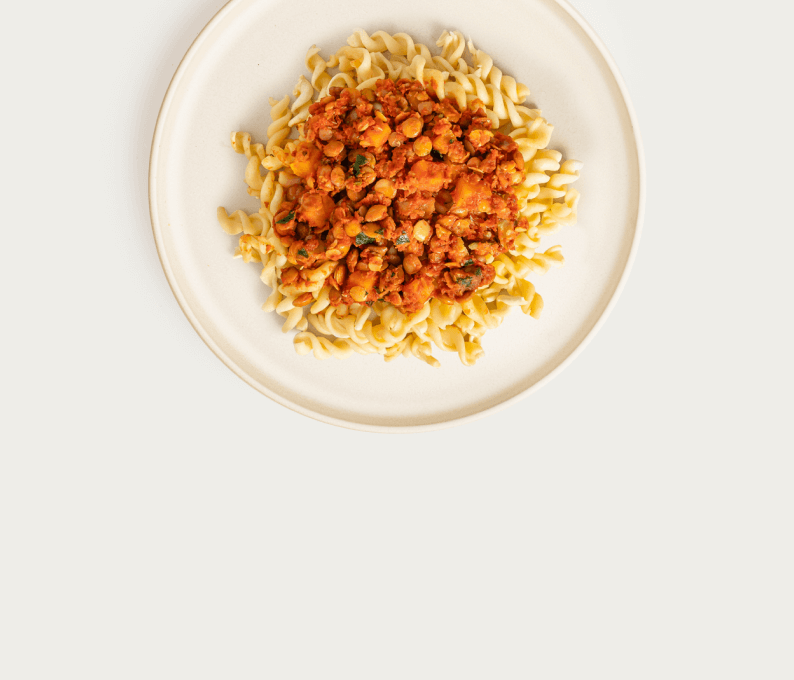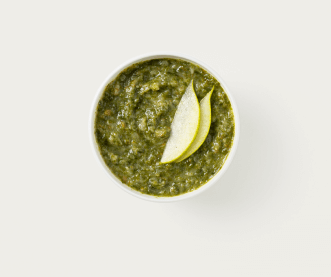 Meal Plan benefits
The rotating menu introduces new flavours & textures to avoid picky eaters & builds healthy habits.
Reduce the Mama mental load. Set once and let us take it off your plate.
Better value. Flexible. Pause, switch or cancel anytime! Free shipping on large plans.
Can I purchase single recipes?
You sure can! Just click on the purees or bowl tab and add to cart :)
Why should I subscribe to a meal plan?
We wanted to take the guesswork/stresswork out of starting solids with your bub. 
We teamed up with paediatric dieticians and created a meal plan that exposes your Bub to a curated variety of foods, flavours and textures. We rotate our menu every two weeks based on the freshest ingredients!  
Our meal plans grow with your baby through both the flavours and texture options. One click and your delivery will arrive every 2 weeks with a new batch of fresh-made, organic food for bub to stash in your freezer. Making convenience that much more convenient. :)
Is there a starter pack?
Yes! Meet our Starting Solids Bundle. Carefully curated to include our most nourishing and popular blends paired with BLW options.
Can I cancel or pause my plan?
Does the menu change?
Yes our puree menu has been curated by a dietician to rotate fortnightly including new flavours to introduce and specific nutrients that all bubs need.
Our finger foods and toddler range do not rotate, these are often sourced by what's in season. 
LePuree Vs store-bought what's the difference
Here at Le Purée our meals are ...
​Made fresh each week, ​Our meals are made fresh in our Sydney-based kitchen every week. Each meal is made to order. 
​
​Nutrients Sustained, Our meals are snap-frozen, meaning they are never stored at room temperature. All nutrients are sustained in our freezing process.
​
Whole food based & farm fresh ingredients, Our recipes are 100% whole food based. No nasties, additives or preservatives. Plus, our ingredients are never misleading. Our packaging is made to be as transparent as possible. 
​
Delivered to your door, We deliver our meals each week to our customers' front door! We take the stress out of mealtime.
​
Made with love, Our meals are handmade by our amazing in-house chef team.
​
Store bought pouches are made with…
​
High heat pasteurisation, Reduces the nutritional content of the food drastically. 
A ​shelf life of 2 years, The average life of baby food on the shelf at an Australian grocery store is 2 years. Meaning the food your baby is eating is likely older than they are…
​Stays at room temperature, Baby food at the shops is stored at room temperature, meaning there are most likely additives or preservatives in the product.
Misleading ingredients, Most options at the grocery store do not accurately present the ingredients in the recipe. For example, a baby food could be called Spinach Delight, but really only includes 1% spinach in the recipe.
While we realise pouch food has its place, we are here to educate, support and inspire mums & dads on the foods our bubs and cubs need to grow and develop optimally.
How long do meals last?
Our meals are made fresh weekly and snap frozen to preserve all the freshness (and important nutrients!). Meals last up to 4 months in the freezer and 48 hours in the fridge. We do not recommend refreezing after a meal has defrosted.
When will my meal plan box arrive and how often?
You can check your postal code delivery date here. The day of the week for deliveries is always the same. 
Orders need to be in by Wednesday at 9PM for delivery on the weekend. Our order cycle is Thursday to Wednesday. 
In the kitchen Thursday through Wednesday we are busy sourcing, prepping, cooking and packing your meals by hand (& with love 💕).
Do I have to order every week?
Nope, we offer bi-weekly deliveries on our meal plan options. This is a great way to save on delivery costs as well as save the planet! Less waste in packaging (ours is recyclable) and air pollution from the courier. 
Still need help? View all our FAQ's or reach out at support@lepuree.com.au